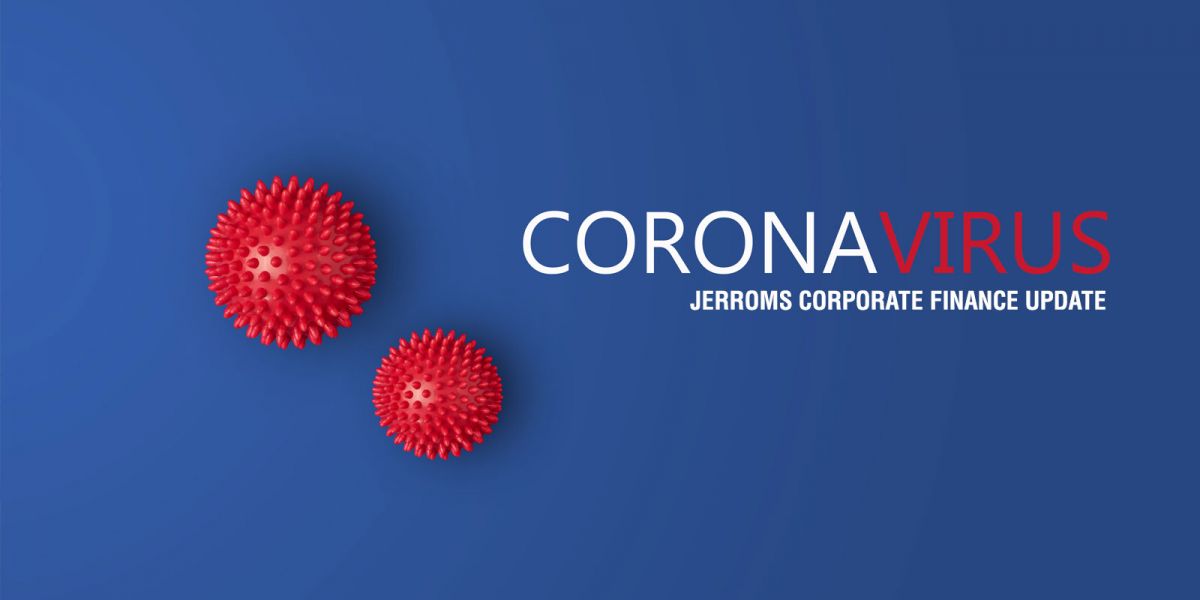 Coronavirus Business Interruption Loan Scheme (CBILS)
The Coronavirus Business Interruption Loan Scheme (CBILS) supports businesses that are experiencing lost or deferred revenues, leading to disruption to their cashflow. Depending on the size of your business will determine which of the Coronavirus Business Interruption Loan Schemes you qualify for.
For smaller businesses facilities of up to £5m are available, with facilities up to £25m for medium/larger businesses with turnover from £45m up to £250m, and facilities of up to £50m for those businesses with a turnover of more than £250m.

Delivered by the British Business Bank, there are now over 40 accredited lenders signed up for the CBILS, consisting of the familiar High Street lenders but a majority are alternative and specialist lenders who you may not be familiar with. Having an in depth knowledge of these lenders enables Jerroms to find the most appropriate solution for you and your business.

CBILS supports a wide range of business finance products, including term loans, overdrafts, invoice finance and asset finance facilities and is just one of a number of measures announced by Government to support businesses through this period of disruption caused by COVID-19.
---
Remember Jerroms are here to support you through these uncertain times so if you have any questions relating to this or any other Covid-19 Government-backed business support scheme please get in touch.
---
Learn More
If you have any questions or would like to discuss this further please get in touch with your usual Jerrroms contact in the first instance or alternatively, This email address is being protected from spambots. You need JavaScript enabled to view it., Jerroms Corporate Finance, can help with any queries or application assistance you may require.

More information including eligibility and how to access the scheme is available by clicking on the relevant link below.
---