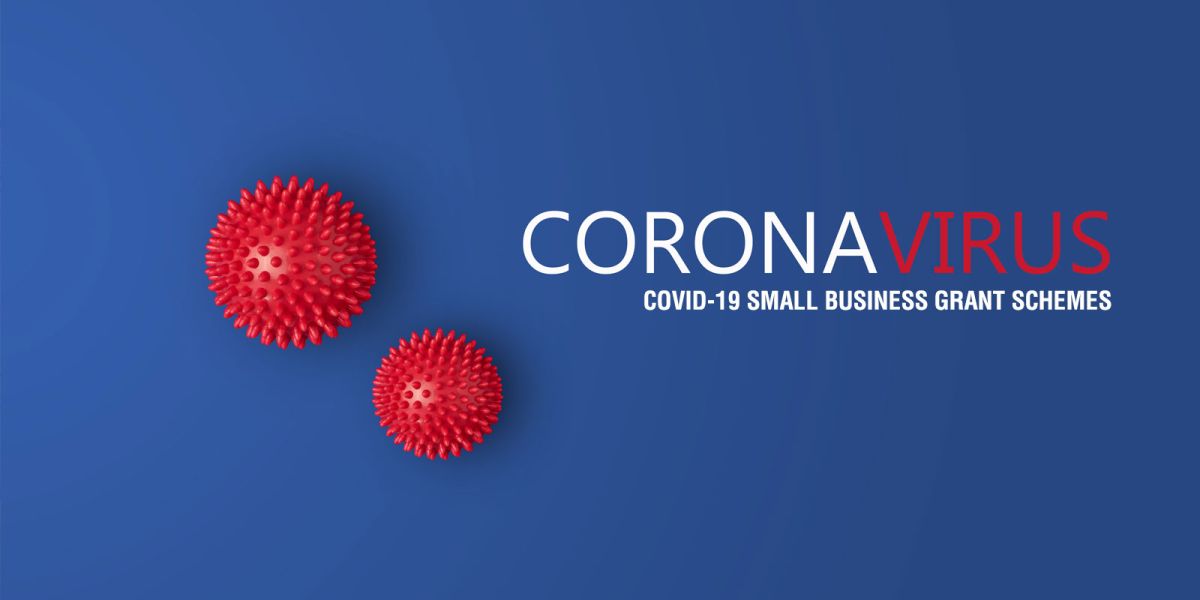 COVID-19 Small Business Grant Schemes
A series of grant funding initiatives aimed specifically at supporting small businesses through this period of disruption and uncertainty have been made available.
Jerroms Corporate Finance are on-hand to support you in your plans to grow or adapt your business, as well as help you navigate the various Coronavirus (COVID-19) support schemes should you wish us to do so.  If you are unclear on the best options for your business at this time and would like to chat through this in more detail, require help with your online application form or clarification on your eligibility please get in touch.
---
Discretionary Fund
A discretionary fund, that will have up to £617 million available, has been announced to accommodate certain small businesses previously outside the scope of the business grant funds scheme.
While the allocation of funding will be at the discretion of local authorities, it is asked they prioritise businesses in shared spaces, regular market traders, small charity properties that would meet the criteria for Small Business Rates Relief, and bed and breakfasts that pay council tax rather than business rates.
Businesses must be under 50 employees and they must also be able to demonstrate that they have seen a significant drop of income due to Coronavirus restriction measures.
There will be three levels of grant payments. The maximum will be £25,000. There will also be grants of £10,000. Local authorities will have discretion to make payments of any amount under £10,000. It will be for councils to adapt this approach to local circumstances.
More information available here
---
Enterprise Nation £5,000 grants for UK small businesses
As part of a commitment to small businesses and giving back to the community, Salesforce is partnering with Enterprise Nation to offer eligible firms the opportunity to receive a £5,000 grant to help them through the COVID-19 outbreak.
The individual grants have been designed to provide capital to keep the smallest firms afloat and boost their resilience as they begin to prepare for getting back to business.
The grants are available for companies that have not received any other cash grant exceeding £1,000 during 2020 in relation to COVID-19 from any Government.
Applications will open in six regional phases and each region will have seven days to apply.
For more information and to see if you are eligible, read the complete FAQs and T&Cs available at: enterprisenation.com/smallbusinessgrants

---
Innovate UK Smart Grants
Innovate UK, part of UK Research and Innovation, is offering businesses that deliver ambitious or disruptive R&D innovations the opportunity to apply for a share of the next round of the Innovate UK Smart Grants.
The competition is due to open 28th May 2020, and closes 26th August 2020.
£25 million total funding
£25,000 - £2 million project costs
6 - 36 month project duration
Single company or collaborative projects
Up to 70% funding (depending on business size/type)
Open to all industry sectors
For more information including eligibility and how to apply click here

---
Staffordshire Means – Emergency Businesses Grants
Staffordshire County Council have set up a limited 500,000 businesses fund, to support micro-businesses through this difficult time.
This grant fund is targeted at small, micro and one person businesses that are not eligible for the grants and rate relief packages offered by the government.
A total of £500,000 is available, with the maximum grant being £1,000. The grants will be awarded on a first-come-first-served basis for eligible applicants. Businesses will need to demonstrate what they need the grant for and what difficulties they are facing during COVID-19 lockdown period.
More information, including eligibility and how to apply can be found here
---
Pivot and Prosper Grant Fund
Is your business planning to adapt and change its business models in response to the changing economic circumstances? This programme is specifically seeking to support businesses who are making adaptations to sustain and grow, moving out of crisis through building resilience and growing into economic recovery.
To qualify for funding, businesses must be based within one of the nine local authority areas within the GBSLEP region: Birmingham, Solihull, East Staffordshire, Cannock Chase, Lichfield, Tamworth, Redditch, Bromsgrove and Wyre Forest. They must also operate within one of the following sectors; Advanced Manufacturing & Engineering, Business Professional & Financial Services, Creative Industries, Energy & Low Carbon, Life Sciences, Food & Drink Processors & Manufacturers. In addition, they must also have between 10 - 100 employees, and must have been trading for at least three years.
NOW OPEN! Deadline for applications 5pm 17th July APPLY NOW
If you would like to discuss this grant in more detail or require assistance with the completion of this or any other funding application form please contact Ross Davis, Jerroms Corporate Finance who will be more than happy to assist you.
---